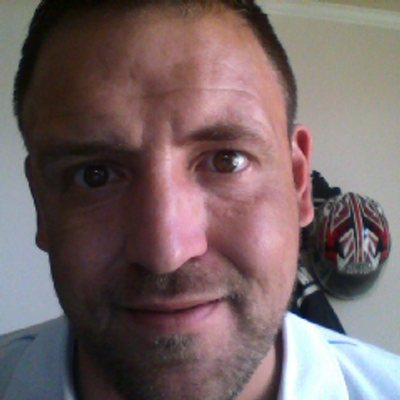 CANYON – Collin Strahan rushed for 124 yards and passed for 123 in his first college start, and Cody Burtscher ran for two fourth-quarter touchdowns as No. 16 Tarleton State edged No. 22 West Texas A&M 31-27 at Kimbrough Memorial Stadium in Canyon Saturday night.
It was Tarleton's third straight win in a season opener – all against nationally-ranked opponents – and its first win since 2004 in Canyon, while West Texas A&M fell to 0-2 for the first time since 2009. It was also a battle between the teams picked to finish first and second in the Lone Star Conference preseason poll, and with seven lead changes and two ties, it more than lived up to the hype.
Burtscher, a sophomore from Glen Rose, put the Texans on top for good on a 10-yard scoring jaunt with 10:22 remaining. It was the third touchdown in just more than four-and-a-half minutes, the second by Burtscher. His 12-yard TD burst with 14:55 to play put the Texans up 24-20.
West Texas A&M (0-2) needed just 80 seconds to regain the lead with Aldridge Mitchell's 11-yard touchdown rush making it 27-24 with 13:35 to play.
But Tarleton marched 75 yards in nine plays, facing third down just once and that was converted by Burtscher on the game-winning score.
The Buffs went down swinging, marching all the way to the Tarleton 28 before Preston Raab was sacked by Damian Ward for an 11-yard loss that took WTAMU out of field goal range.
The ensuing punt was downed at the Tarleton five with 5:04 remaining. West Texas A&M would never get the ball back.
Strahan connected twice with Bubba Tandy to gain a total of 36 yards out the 41, and two plays later Burtscher erupted for 16 yards to the Buffs' 34. West Texas A&M used all its timeouts over the ensuing three plays, but it was all for nought when Strahan converted third and six with a seven-yard run and a first down that enabled Tarleton to run out the clock.
The Texans racked up 497 yards, 298 of them on the ground.
"We knew we had to come out here tonight and run the football, and we knew that wouldn't be easy to do," said Tarleton head coach Cary Fowler. "Everyone I talked to told me their front seven was really good, and they are. They are so big and physical, but we trust our offensive line to get the job done, and they were great tonight."
Strahan entered the game planning to split time with Memphis transfer Eric Mathews, but the latter suffered a concussion diving across the goal line for Tarleton's first touchdown of the season. It was a 13-yard run that ended with Tarleton up 7-3 and Mathews landing on his head in the end zone. He did not return.
"It doesn't matter who's out there, the coaching staff has confidence in both of us," said Strahan. "Eric did great, he got us going and got the first touchdown, but he also got a concussion on the play. I knew I just had to take over and do everything I could to help the team win."
With Strahan in charge, Tarleton converted 11 of 17 third downs, 64.7 percent. The Texans rushed the ball 51 times and were 18-25 passing including 16-22 by Strahan.
"We planned to be balanced, but the game really just developed that way," said Strahan of Tarleton's run-heavy play selection. "My motto is 'Just win.' If we only throw the ball 10 times but we win, that's fine. I just want to win the ball game."
The first three quarters were just as much back-and-forth as the opening five minutes of the fourth.
West Texas A&M scored the only points of the first on a 48-yard field goal by Casey Hollabaugh, and Tarleton answered in the second with Mathews' scoring run.
Mitchell plunged across the goal line from a yard out to put WT back on top before Tarleton used a 38-yard Blake Barnes field goal to even it up at 10-10 at halftime.
Strahan scored on a 10-yard gallop to make it 17-10 midway through the third, and the Buffs charged back with a one-yard touchdown pass from Preston Raab to Anthony Johnson.
Raab was 21-34 for 249 yards and a score, but was also picked off in the end zone by Tarleton's Marc Martinez in the first half. Martinez also had 14 tackles to pace the Texan defense. Johnson was Raab's favorite target, hauling in nine catches for 138 yards. The Buffs had 382 yards of total offense.
WTAMU made it 10 straight points for a 20-17 lead when Hollabaugh nailed another 3-pointer, this one from 36 yards away with 2:51 left in the third. Tarleton wasted no time building its response with a drive that was capped by the first of Burtscher's two scores on the opening play of the fourth.
Both teams are in the LSC Football Festival at AT&T Stadium in Arlington next Saturday. WT faces Shorter (Ga.) at 1 p.m. and Tarleton meets Florida Tech at 5 p.m.