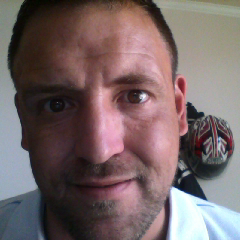 STEPHENVILLE – Stephenville amassed 602 yards and scored the final 21 points to race past Alvarado 55-20 at Tarleton Memorial Stadium Friday.
Quarterback Jarrett Stidham accounted for six touchdowns and Kaegun Williams had 318 yards of offense – 194 rushing and 124 receiving – to lead the charge for Stephenville, which never punted for the third time in five games.
Williams had 119 rushing yards and all of his receiving yards in the first half, including a 40-yard catch-and-run to make it 28-14 at the intermission. He also rushed for a score, while Austin Stufflebean, Ben Martin and Josh Nowell also caught TD strikes and Stufflebean added a two-point conversion.
Stidham was 16-22 for 314 yards and also rushed for 61 yards including scoring runs of 1 and 5 yards. The Texas Tech pledge was 5-10 before completing his final two passes of the first half and going 9-10 after the break. He was 6-6 for 131 yards and two scores in the third quarter, part of a stretch of 10 straight completions 210 yards and three TDs. It was the second straight game in which Stidham completed at least 10 straight passes after firing 17 consecutive completions against Lubbock Cooper eight days prior.
Darian Brown was Stidham's favorite target in the second half, when the junior hauled in all five of his receptions for 101 yards.
Alvarado was paced by standout running back Adrian Hendrick with 161 yards on 23 carries. The Indians rushed for 251 yards and had 428 yards of total offense.
Stephenville is idle next week before starting District 3-4A Division I play at Brownwood on Oct. 10.
It was the worst loss of the season for Alvarado, which remains winless after facing a brutal pre-district slate. The Indians are also idle next week before hosting Fort Worth Diamond Hill-Jarvis in each team's District 5-4A Division I opener on Oct. 10.