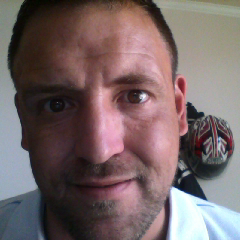 STEPHENVILLE – Midwestern State (3-0, 2-0) struggled to finish drives all night, but when the 18th-ranked Mustangs needed it most, they finally found the end zone.
After penetrating the Tarleton (1-2, 1-1) 20-yard line and failing to score a single point on three straight possessions – as well as a fourth that reached the 25 but produced no points – the Mustangs finally cashed in the game winner when Jake Glover connected with tight end Mark Strange on a nine-yard play-action pass with just 1:05 remaining.
The Midwestern defense made the late touchdown stand with Harold Wills and Phillip Sanders sacking Tarleton quarterback Collin Strahan on consecutive plays as the Mustangs held on, 27-23, in a key early Lone Star Conference battle at Memorial Stadium Saturday night.
Midwestern won in Stephenville for the first time since 2000 and also for the first time under head coach Bill Maskill behind a 507-yard performance by its offense. Not to be outdone, the Mustang defense limited Tarleton to 379 total yards after the Texans topped 500 in each of their first two games.
Midwestern committed 14 penalties for 187 yards, with half of those coming in the third quarter. Penalties stalled two drives deep in Tarleton territory and an interception by De'Antray Loche ended another threat.
Tarleton missed on a couple chances as well, with Le'Nard Meyers catching a pass but coming down beyond the back line of the end zone in the second quarter and Clifton Rhodes III hauling in one but being controversially ruled out of bounds on the sideline in the end zone in the third. Both drives ended in field goals by Blake Barnes, who was 3-of-4 in that department, connecting from 23, 30 and 49 yards.
The 49-yard Barnes field goal came on the final play of the first half, an un-timed down following a Midwestern defensive holding penalty, and pulled Tarleton to within one, 14-13, at the intermission.
That ended a wild final minute of the opening half. Midwestern took its first lead of 14-10 on Dante Taylor's 11-yard scoring run with only 43 seconds remaining before Tarleton's quick drive the other way.
Andy Alkhazshvilly and Barnes traded field goals in the penalty-plagued third quarter, and Midwestern led 17-16 and was knocking on the door entering the fourth. Alkhashvilly struck again – he hit from 30 in the third and 33 in the fourth – less than 30 seconds into the fourth for a 20-16 Mustang lead.
Strahan connected with Bubba Tandy for a 27 yard gain to the Midwestern 40, and two plays later Zach Henshaw rushed through the middle for 26 yards to the Mustang 12. Strahan then hit Rhodes on a fade pattern in the back corner of the end zone, and Tarleton had its only second-half lead, 23-20, with 6:29 left.
Midwestern went three-and-out, but picked up a big play from punter Mitchell Henton, who unloaded a 56-yard bomb to back Tarleton up to its 11.
The Texans lost a yard in three plays, Barnes' punt traveled just 33 yards to the 43, and Midwestern's Deyleon Williams returned it 15 yards to the Tarleton 28 with 3:23 left.
MSU took its time from there, with four straight runs by true freshman Adrian Seales producing 11 yards to the Tarleton 17. After a timeout, it was Seales taking a fifth straight carry eight yards to the nine, setting up third down and four.
Fittingly, Glover's play fake was to Seales, and Tarleton took the bate, allowing Strange to get behind the defense in the back of the end zone for the game-winning catch.
With many of his throws coming on run-pass option plays, Glover was 18-36 for 242 yards. His lone TD pass provided the final score, and he was also picked off once. He also rushed for 77 yards.
Taylor, who ran for each of MSU's first-half touchdowns, rushed for 105 yards but also lost a pair of fumbles. Seales added 67 yards on the ground for the Mustangs, who rushed for 265 as a team.