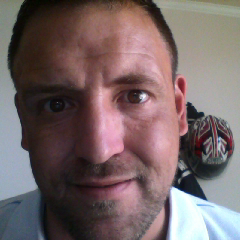 STEPHENVILLE (TheFlash.Today) – Texas A&M-Commerce (4-1, 3-0) limited Tarleton State (1-3, 1-2) to just 38 rushing yards and jumped out to a big early lead before cruising to a 53-25 win over the Texans at Commerce's Memorial Stadium Saturday night.
A&M-Commerce has won its first three Lone Star Conference games for the first time since 1990, while Tarleton is in the midst of its first three-game losing streak in three seasons.
Tarleton returns to its own Memorial Stadium for homecoming against Texas A&M-Kingsville at 6 p.m. Saturday, Oct. 11. A&M-Commerce kicks off an hour later at Angelo State.
For the second straight season, Deric Davis started for the Lions against Tarleton in the stead of injured quarterback Tyriq Rollison, and he delivered once again. Davis, who led A&M-Commerce to a 22-20 upset of the Texans in their homecoming game last fall, was 24-32 passing Saturday for 324 yards and two touchdowns.
Davis hit Vernon Johnson 10 times for 102 yards and Ricky Collins seven times for 112 yards and a score. Collins also threw a touchdown on a double-reverse pass, part of an early scoring barrage that lifted the Lions to a 30-3 first-half lead.
Running backs Joe Bergeron and Richard Cooper combined for 150 yards and each scored for A&M-Commerce, which entered the game averaging 54.5 points and 529.5 yards. They didn't disappoint with 53 points and 509 total yards against the Texans. It's the most points Tarleton has allowed since its worst loss in school history – 65-3 at Abilene Christian on Sept. 25, 2010.
Tarleton was limited to less than 400 total yards for the second straight game after topping 500 in each of its first two contests. The Texans had 387 total yards, 349 of them through the air.
A pair of Tarleton receivers had big outings as Clifton Rhodes III hauled in eight receptions for 63 yards and a score. The senior from Fort Worth is now eight receptions short of the school's career record. Le'Nard Meyers exploded for 12 catches and 158 yards.
Collin Strahan was 22-43 passing for 254 yards and a touchdown. Eric Mathews was 10-18 for 95 yards, a touchdown and an interception in Tarleton's two-quarterback system.