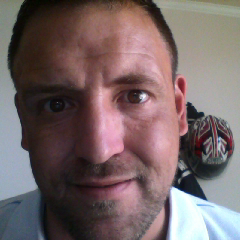 BROWNWOOD (TheFlash.Sports) – It turns out wood will still burn in a storm. Especially with Jarrett Stidham providing the spark.
Stidham was 21-26 passing for 372 yards and three touchdowns while rushing for 90 yards to lead No. 6 Stephenville past Brownwood 40-21 in a District 3-4A Division I opener that had an intermission lasting longer than an hour due to a lightening delay at Gordon Wood Stadium Friday night.
Stephenville celebrated the win over its archival with its cheerleaders directing chants of "Burn, the wood. Burn, burn, the wood." The football team even took a "selfie" at midfield following the win.
It was Stephenville's 17th win in 22 games in the famed "Battle of 377," though the Lions still lead the all-time series 44-28-2. The Yellow Jackets improved to 5-1 against Brownwood under seventh-year head coach Joe Gillespie.
Brownwood stayed within a touchdown until the long intermission, but the Lions made two key miscues to begin the second half, and opportunistic Stephenville instantly made them pay.
The Lions stepped out of bounds at their own eight yard line on the third quarter kickoff, and after a first down, fumbled an exchange in the backfield. Colby Stone recovered the fumble at the Brownwood 27.
Stidham connected with Josh Nowell on a 9-yard TD less than a minute later. Nowell hauled in five receptions for 98 yards and two scores in the game.
Brownwood drove deep into Stephenville territory on its ensuing drive, but quarterback Colton Bertrand had a rare misfire, throwing too high to a wide open receiver on fourth down to give the ball back to the Jackets.
Stidham and company moved quickly, and at the 4:05 mark of the third were in the end zone again. This time it was Ben Martin's turn, as he was wide open on a flag pattern to the back left corner, and Stidham laid it in softly for a 34-14 lead. A botched snap resulted in a failed pass attempt on the conversion.
Martin caught five passes for 52 yards including the TD, and sophomore running back Kaegun Williams gave Stephenville three targets with five receptions each as he gained 124 yards through the air. Williams had a slow night on the ground with just 35 yards on 15 carries.
Stephenville rolled up 510 yards of total offense, topping the 500 mark for the fourth straight game. The Jackets average 538.3 yards per game.
Bertrand had a good night passing the ball for Brownwood, going 16-20 for 161 yards. He connected with sophomore standout Conner Howard four times for 47 yards in the first half, but Howard was injured and didn't return after the extended halftime.
Harley Price rushed for 103 yards for Brownwood, which had 303 yards of offense.
Stephenville made it 40-14 when Matthew Chapman plunged into the end zone with just more than two minutes remaining, and Brownwood closed out the scoring with a garbage-time touchdown pass with five seconds left and several backup defenders on the field.
Stephenville's offense was clicking on all cylinders in the opening half, with Stidham going 13-15 for 254 yards including a 34 yard touchdown to Nowell that opened up a 21-6 lead with 7:14 remaining.
But Brownwood would be sure the Yellow Jackets wouldn't touch the ball again before the break. The Lions secured a key first down when Stephenville jumped offsides on fourth-and-three, then scored on a two-yard plunge by Brandon Diaz on fourth-and-goal to make it 21-14 with just 25 seconds on the clock.
Diaz had Brownwood's other first half TD on a three-yard run, cutting it to 7-6. Stephenville blocked the ensuing PAT.
The Jackets made it 14-6 on the second short TD run by Williams, which capped a 94-yard touchdown drive. Stidham found a wide open Darian Brown to convert third-and-long early in the drive, and moments later tossed a short strike to Williams before the sophomore turned it into a 52-yard gain.
Brown gained 77 yards on four catches for the Jackets.
The opening drive for Stephenville took eight plays and less than three minutes. Stidham completed his first five pass attempts and also rushed for a first down before Williams began the scoring.