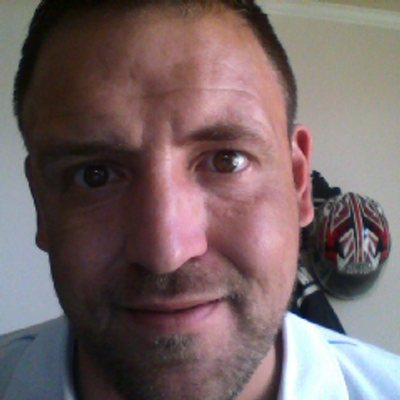 STEPHENVILLE (TheFlash.Today) – Kyle Washington fired a 4-yard touchdown to Chris Omigie with 35 seconds left as Angelo State overcame an 18-point second half deficit to knock off Tarleton State 34-31 at Memorial Stadium Saturday night.
It was the fourth touchdown throw by Washington, who passed for 360 yards and rushed for 93. He led ASU (6-2, 5-2) to the game's final 15 points and had a hand in 453 of its 529 yards of total offense.
Tarleton (4-4, 4-3) had a chance in the final half minute. Backup quarterback Zed Woerner completed three straight passes to move the Texans 39 yards to the ASU 26 after the drive began at Tarleton's own 35 because of an ASU penalty for kicking the ball out of bounds.
Woerner fired what appeared to be the game-winning pass, hitting Bubba Tandy in the chest between two defenders at the goal line. But Tandy dropped the ball with eight seconds remaining, and the ensuing pass was dropped by the intended receiver, tipped into the air by a defender and intercepted by Fred Lawrence to end the drama with three seconds left.
ASU took a knee to run out the clock, then celebrated the end of its 12-game losing streak to Tarleton. With their first win over the Texans since 2000, the Rams take the No. 2 seed into the inaugural Lone Star Conference playoffs. They host No. 3 seed Midwestern State while Tarleton, which dropped to the No. 4 seed, travels to No. 1 Texas A&M-Commerce next Saturday, Nov. 8. Game times have not yet been announced.
The game-winning touchdown actually made it 32-31. Washington kept the ball himself and powered his way through tacklers across the goal line for the two-point conversion that finished the scoring.
Tarleton led 24-6 following after a one-yard touchdown run by Zach Henshaw midway through the third, but ASU outscored the Texans 28-7 the rest of the way.
Washington fired what appeared to be a sure interception on the ensuing drive, but the ball ricocheted off the hands of Tarleton cornerback Robert Adkinson directly to Dakarai Pecikonis, who waltzed into the end zone with a 55-yard TD. Washington was 28-49 through the air, hooking up with Pecikonis eight times for 136 yards and two scores.
Barnes missed a 26-yard field goal late in the third, and ASU was quick to take advantage. An eight play, 88-yard drive was capped off by a 16-yard TD delivery from Washington to Trey Green, and it was suddenly 24-19 with 14:53 still to play.
It looked as if Tarleton had righted its ship when Jabari Anderson sprinted away with a 62-yard touchdown, the longest run of the redshirt freshman's brief college career.
But ASU answered almost as quickly, using less than two minutes to move 77 yards in nine plays. Washington found Pecikonis for a 16-yard TD, cutting Tarleton's advantage to 31-26 with 11:49 to go.
Tarleton punted three times and threw an interception on its final four possessions. Barnes had to punt eight times in all, more than in the previous three games combined. Battling a stiff wind out of the south, seven of his punts traveled 31 yards or less.
Woerner was forced into action early for the Texans, who lost standout redshirt sophomore quarterback Collin Strahan to a shoulder injury suffered at the end of a 15-yard run on Tarleton's second offensive play of the game.
A sophomore from Marble Falls, Woerner was impressive in his first serious college action. He was 31-44 for 302 yards and a touchdown with just the one late interception that should have been a completion. His favorite target was Le'Nard Meyers, who hauled in 10 catches for 127 yards.
Tarleton recovered two ASU fumbles, but did not capitalize on three golden opportunities to intercept passes from Washington.
Marc Martinez did pick off Washington, the quarterback's only interception of the game. Martinez also returned a fumble 68 yards to the ASU 16, scooping and running with a ball dislodged by Devin Figuers at the end of a 7-yard Washington run.
Martinez made 19 tackles, while Alex Anderson had 16 for Tarleton. Robert Seaver made 16 stops for ASU.
The Rams scored first on a 37-yard field goal by Peter Marquez, but the early lead didn't last long.
Martinez's long fumble return led to a 3-yard scoring pass from Woerner to Clifton Rhodes III, giving the Texans a lead they would not relinquish until the final minute of the game.
Tarleton dominated the rest of the first two-and-a-half quarters. A one-yard scoring plunge by Woerner and a 25-yard field goal by Barnes made it 17-3 at the break.
Marquez just cleared the cross bar with a 40-yard field goal against the wind on the opening possession of the second half, but Henshaw plowed into the end zone from a yard out to give Tarleton its largest lead with 7:08 left in the third.